Get ready for green fields, golden beaches, ancient history, Britain's only coastal national park, world class surfing, cosy pubs & friendly people. Stay with us and you'll find that Pembrokeshire can be mellow or action packed but always epic.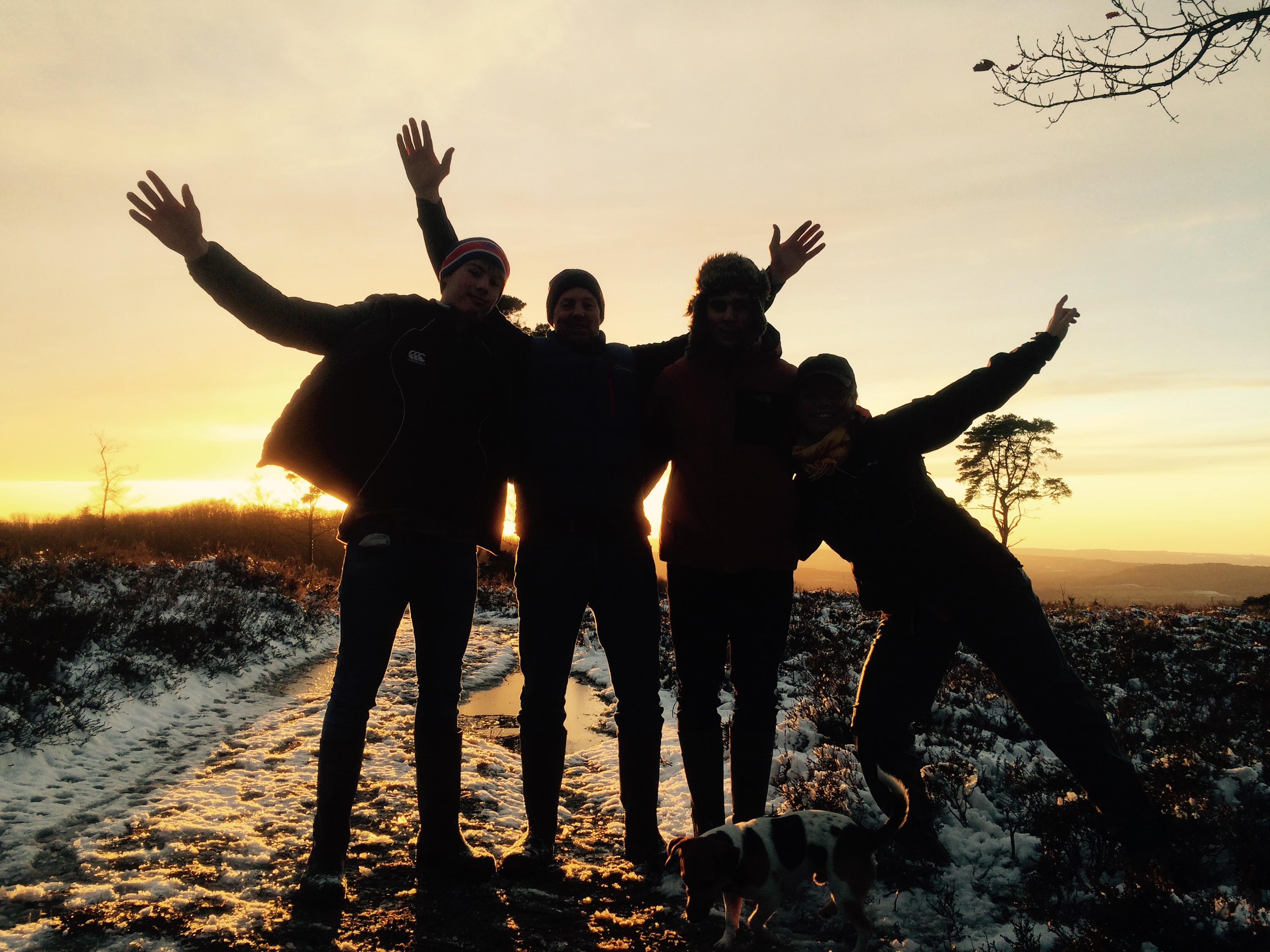 Welcome to the Cardeeth Team.  We are Jim, Sally and our boys who've grown up as a family in the spectacular Pembrokeshire Countryside, with a passion for the outdoors and an appreciation for the authentic things in life.
Cardeeth is a mixed farm on the edge of the Pembrokeshire Coast National Park, surrounded by fields and woodlands overlooking a beautiful south facing valley beyond which is only 3 miles to the sea.  Over the last 20 years we've hosted many tourists and love the opportunity to meet so many lovely people.
Carew Castle, Mill and estuary can be spotted less than a mile across the fields. 'Caer' means 'stronghold' or 'fortress' in Old Welsh "Caer'deeth now peacefully sits in the Pembrokeshire Countryside.
At home we produce beef from non-intensively reared Welsh Black Cattle using traditional farming methods.  Our native livestock live happily outdoors, maturing slowly on clover-rich pasture and a small quantity of home grown hay.  The free range chickens love being given suitable scraps from the kitchen, peck at windfall apples and provide us with rich flavourful eggs. Currently Twyi & Smokey the ponies attract a lot of attention and get ridden occasionally, the roses are grateful for them being here too! Frosty the cat patrols the sheds for any unwanted invaders. We believe in the highest levels of animal welfare and minimising the impact on our environment, this also means that no chemical fertilisers or chemicals are used.
We also like nothing more than heading off to the beach, catching mackerel, sea swimming, coast path adventuring or just a lie down in the sun.  Always make time to do something nice every day.
We want you to discover Pembrokeshire and have the adventure of a lifetime. Known across the world for its legendary coastal scenery, protected by Britain's only Coastal National Park, Pembrokeshire is the perfect holiday destination: golden sands backed by towering cliffs teeming with wildlife that are just as beautiful in summer as they are in winter. 
Surrounded on three sides by water and with no part of Pembrokeshire being more than 14 miles from the coast you can see why we have salt water in our veins, there is an outstanding coastline and epic shores.  The best way to see our coastline is from the Pembrokeshire Coast Path, all 186 miles from St Dogmaels in the north to Amroth in the south, you'll pass seascapes of breath-taking variety, award winning beaches, harbours, inlets and islands.  Along the way, you'll no doubt pass all those who just love to be in or on the water.  There's coasteering, surfing, diving, paddle boarding, kayaking not to mention messing about on boats – fishing or sailing. Families have no end of choice; adventure parks, castles, boat trips and family festivals, they are just some of the attractions and events that will create lasting memories that are talked about for years. Have a taste of rural life, shop in farmer shops and markets, enjoy the space and fresh air, try dining out chose from top quality restaurants to street food shacks.  Come and stay with us at Cardeeth and find out for yourselves. For more ideas check out our Todo page.
Set off for an adventure from a choice of our beautiful accommodation, all offering the best in comfort and quality and locations perfectly placed for a holiday. Rooms in the Farmhouse, self catering Cottages, Shepherd's Hut, Bell Tents, pop-ups in the woods.
At the farm we have
Stable Cottage,
 a luxury stone barn conversion.  A 
Shepherd's Hut in the orchard, a cosy peaceful, romantic private space.  A Bell Tent village in a field. Pop-up woodland dwellings when the leaves are out.
Skrinkle Cottage,
 Tenby, on a quite sunny street, an enviable position within the old town walls just 100m to the Paragon beach. Cafes, pubs, restaurants, shops, beaches, harbour, visitor attractions, art gallery & museum can all be reached on foot. Within the Pembrokeshire Coast National Park the famous coast path is just on the doorstep. We renovated this beautiful Grade II listed cottage back in 2001, it has provided holidays to hundreds of happy visitors ever since.
Shute Cottage also in the most idyllic location, set at the foot of a valley on the edge of Manorbier village, views of the Norman Castle and Church and just a quick 1 minute walk to the beach and Pembrokeshire Coast Path.  We renovated this old characterful cottage for Jim's parents in 2002, it was short listed for a National Award for Architecture Design & Innovation and has been providing wonderful holidays for families, friends, repeat visitors (also now friends!) for many years.  
Welcome to Cardeeth Barn and range of spaces on the farm for any event you have in mind from country weddings, creative workshops, intimate dinners, sports training weekends and our Fabulous Feast Nights.
This beautiful old lime-plastered barn is located on an organic farm set in a beautiful Devon valley near Exeter. A rustic, unique venue perfect for parties, weddings, gigs, courses, workshops or just a good old-fashioned get together. Bickham Barn is away from the rules and regulations that sometimes stifle creativity and spontaneity, so if you want to do your own thing, drop us a line, we can make it happen!
You are invited to experience the hospitality of a working family farm, feast on our seasonal harvest, and share memorable experiences with family, friends and colleagues.
As well as weddings, corporate events and private dining, we run a number of ticketed events which are open to the public throughout the year.
These include our ever-popular feast nights, where our chefs showcase the seasonal bounty of our meadows, gardens and hedgerows.
Alternatively, join us for a Farm Gate Feast or visit us during our Christmas At Nancarrow season; there are plenty of ways you can experience a taste of our family farm first-hand…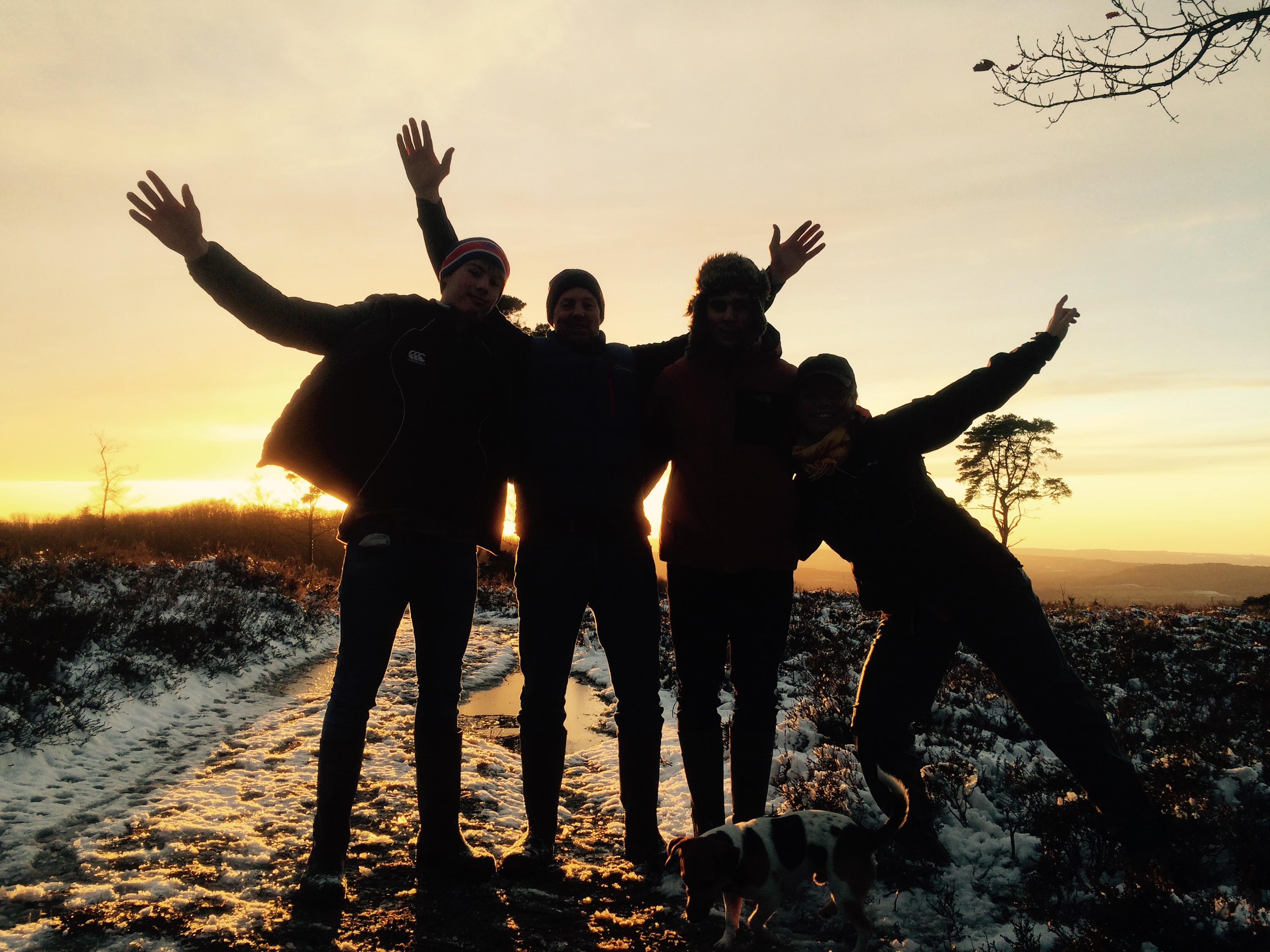 Who Are We?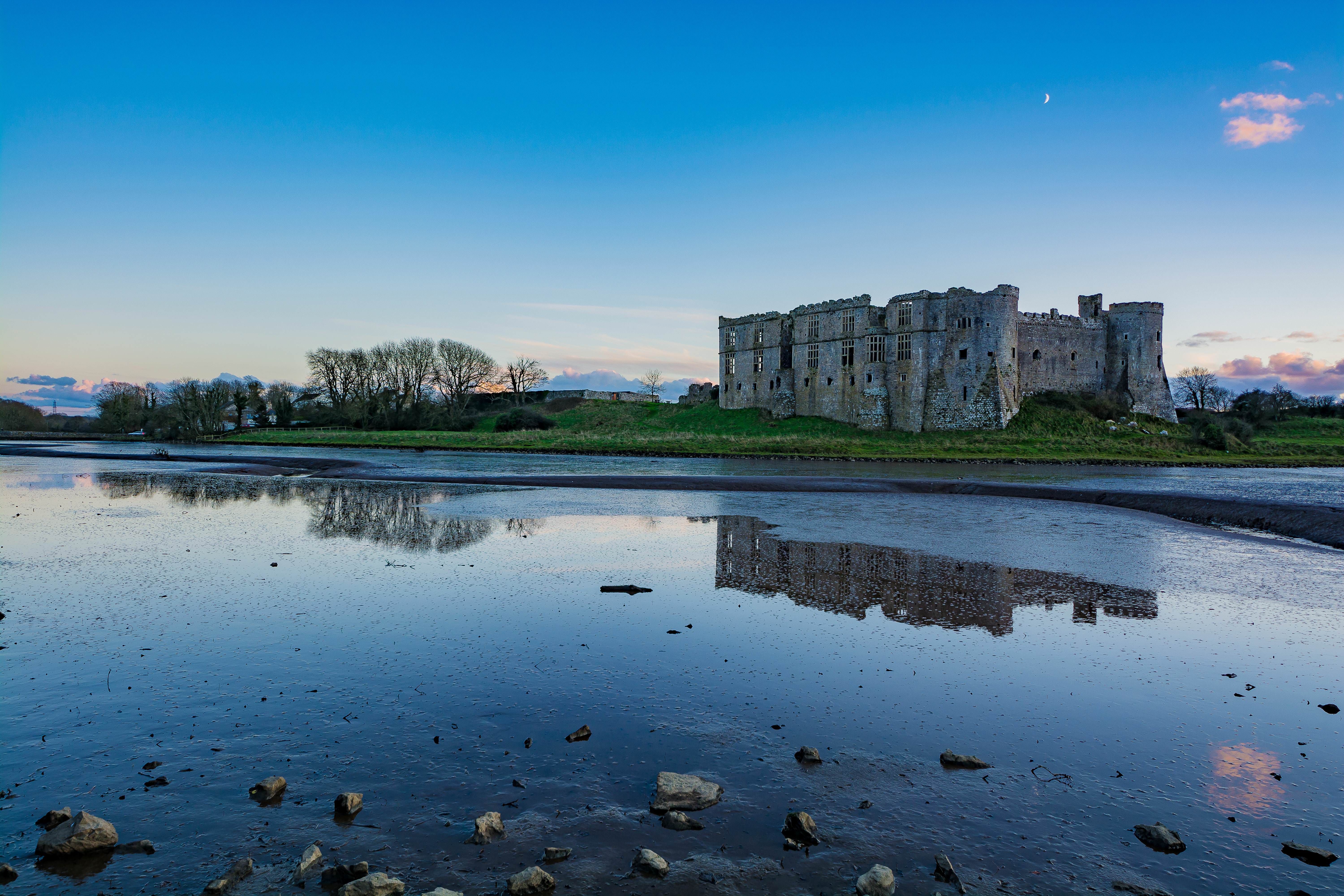 Where Are We From?
What have we got to offer?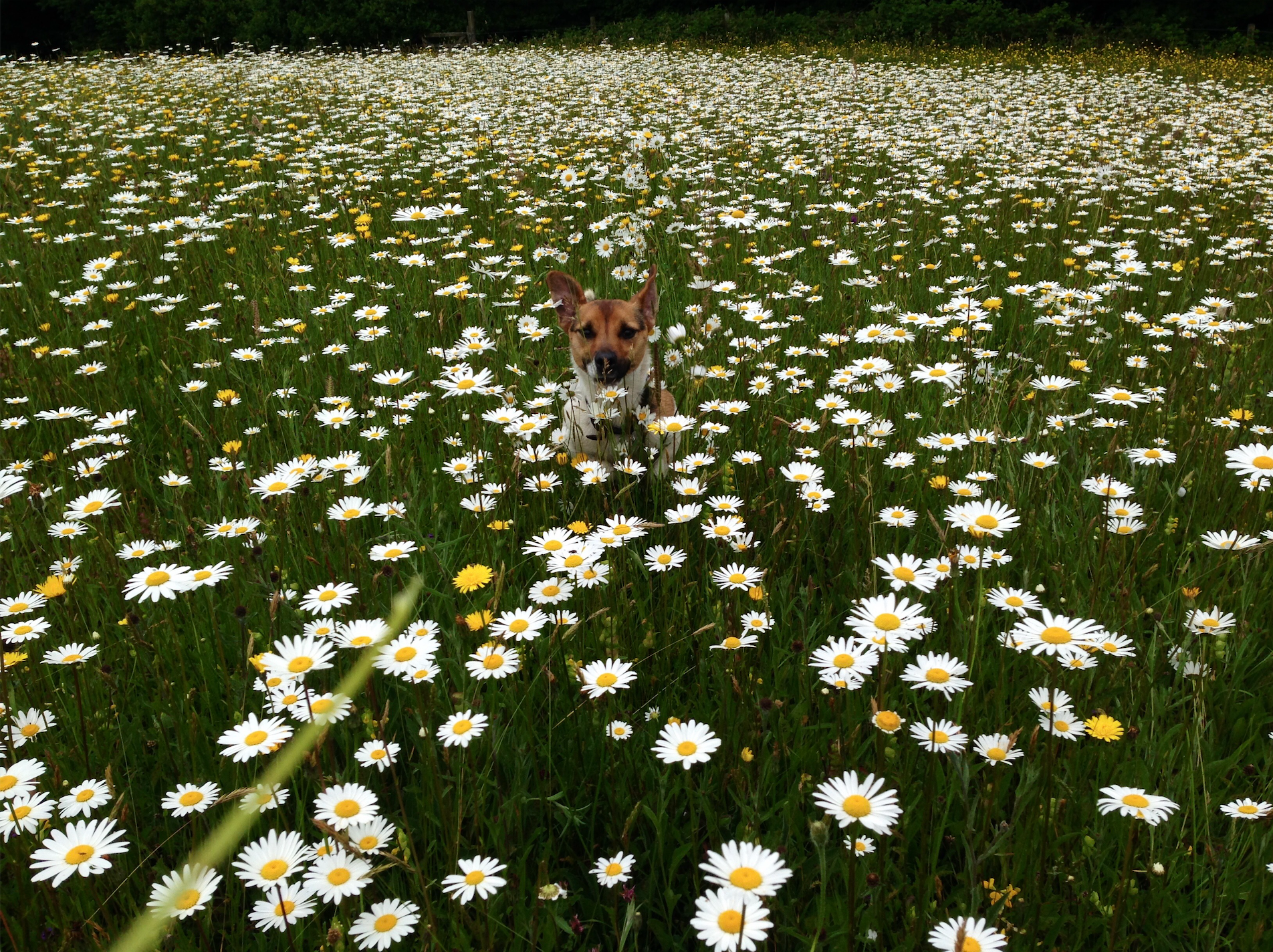 The Boring Bits